​World Geography (FUN Hobby!)
​to Children
From the comfort of your home, I will introduce you to the JOY of Discovering the World. With my 4-Session Online Workshop, I will show you how to teach yourself World Geography AND I will help you develop this new hobby into a part-time business tutoring World Geography to children in your Community.

And the results are IMMEDIATE!

Tutoring World Geography is about LEARNING, PLAYING and INSPIRING others. This is an ideal opportunity for ANYONE who loves to learn and share. ANYONE, who is over 18 years of age and from ANYWHERE in Canada, the United States or from around the World. The courses are online.

Tutoring World Geography is an ideal opportunity for:

Stay-at-Home Moms or Dads

Homeschoolers

Students (College or University)

Freelancers

Seasonal Workers

Part-Time Workers

Artists

Musicians

Veterans

Seniors

ANYONE who loves TO EMPOWER CHILDREN.
NO EXPERIENCE NECESSARY !

WATCH THIS VIDEO (35 min)
Sit back and watch this 35-minute video, 'WORK FROM HOME - How to Tutor Children World Geography'. I explain the 'who, what, where, why, when and how'. I also explain the EARNING POTENTIAL for World Geography Tutors.
TIP: If the video does not start or is spooling, allow 1-2 minutes for uploading and drag the 'horizontal scroll bar (with timer)' forward to give it a 'push start'.
NOTE: Your questions, after you watch the 'WORK FROM HOME - How to Tutor Children World Geography', will be very different than your questions that you have now.
AFTER WATCHING THE VIDEO ...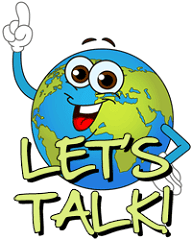 ENROLL TODAY! And begin SESSION 1 ... ENJOY!
Let E-Learning Take You Around the World!